WWEDesign System and Usability Enhancements
WWE is one of the leading sports entertainment organizations globally. The WWE Network is a 24x7 streaming service that lets WWE fans watch past and present WWE shows and pay-per-views from any device.
I worked with WWE to elevate the user experience of the WWE Network and unify the experience across 8 devices: Web, Mobile, iPad, TV OS, Roku, PlayStation, Xbox
User researcher, Information Architect, User Interface Design, Prototyper
iOS, Android, Tablet, Web, TVOS, Roku, Xbox, PlayStation
Product Management, Graphic Design, Front-end Development, Back-end Development
Across every device, the WWE Network experience was different. To create a more cohesive experience, I distilled the Network down to it's core components. Then I developed a component map that defined the relationships between every component, and a matrix that detailed component constraints by device. This paved the way for a unified experience that was easy to use across devices.
Navigating, sorting and filtering became more elegant and easy-to-use. Playback evolved into a place to discover and jump to related content. An added benefit was that internally the team had a vocabulary we could use to discuss future product improvements.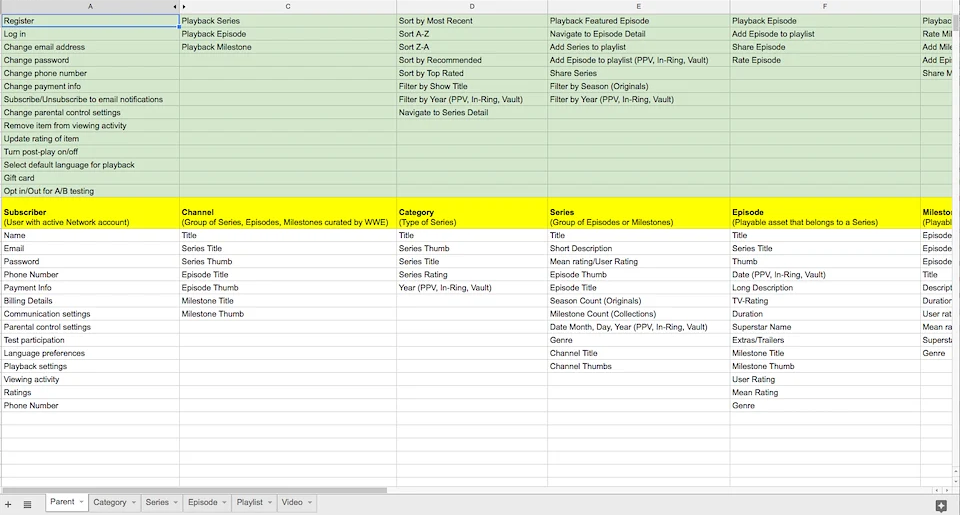 A driving goal for the re-design was to more closely model the WWE fan experience. Through user research and heuristic evaluations, I designed several new features that are now central to the WWE Network:
Postplay so fans could continue to watch their favorite shows
Superstars so fans discover content that features their favorite WWE wrestlers
Milestones so users can discover their favorite matches
Match types so users can discover their favorite kinds of matches
Playlists so users can create and share watch lists.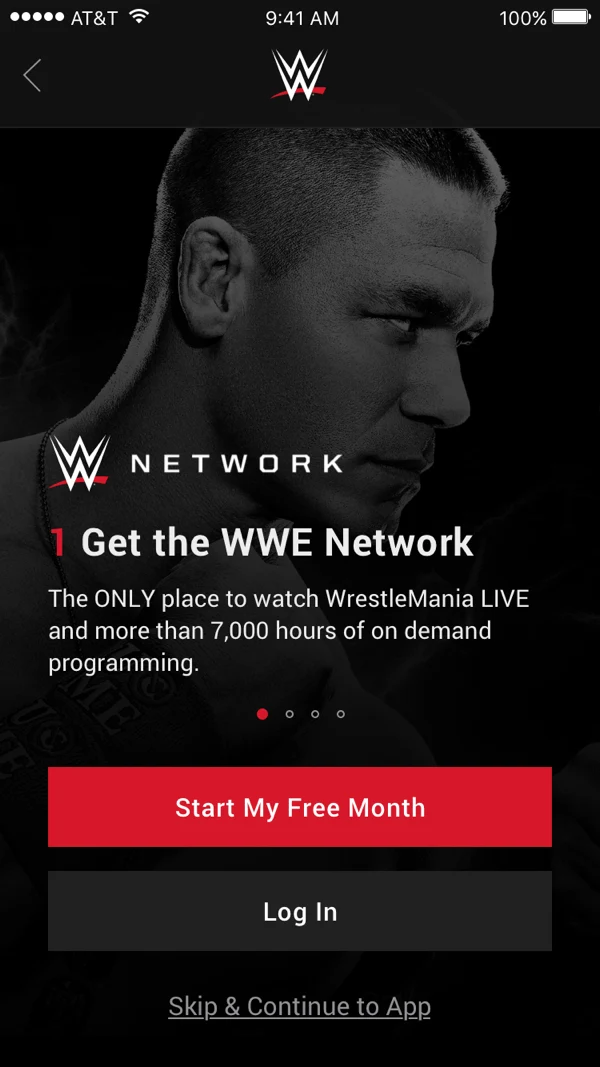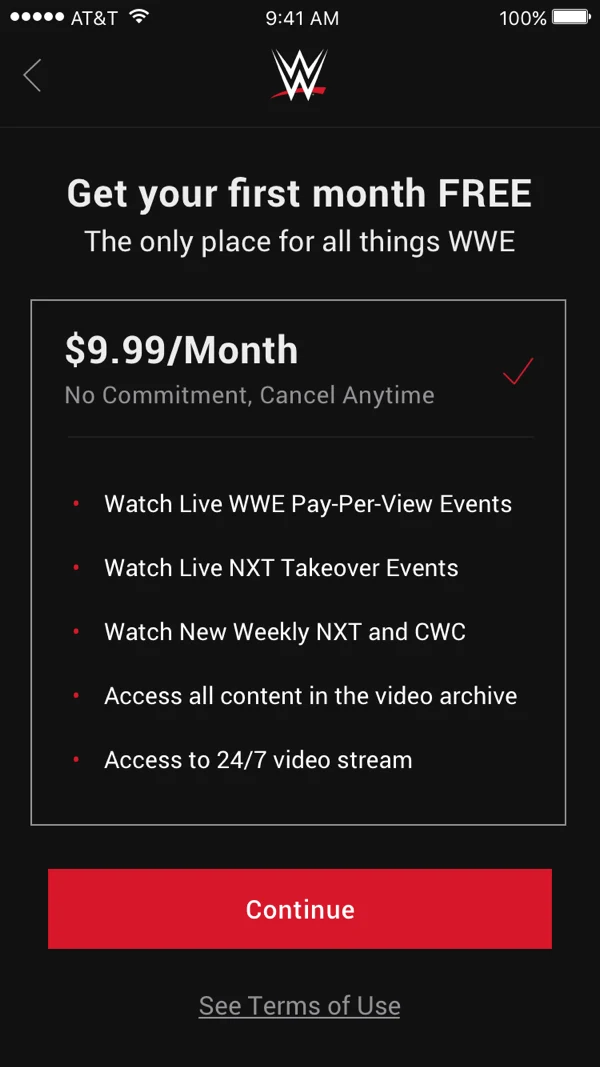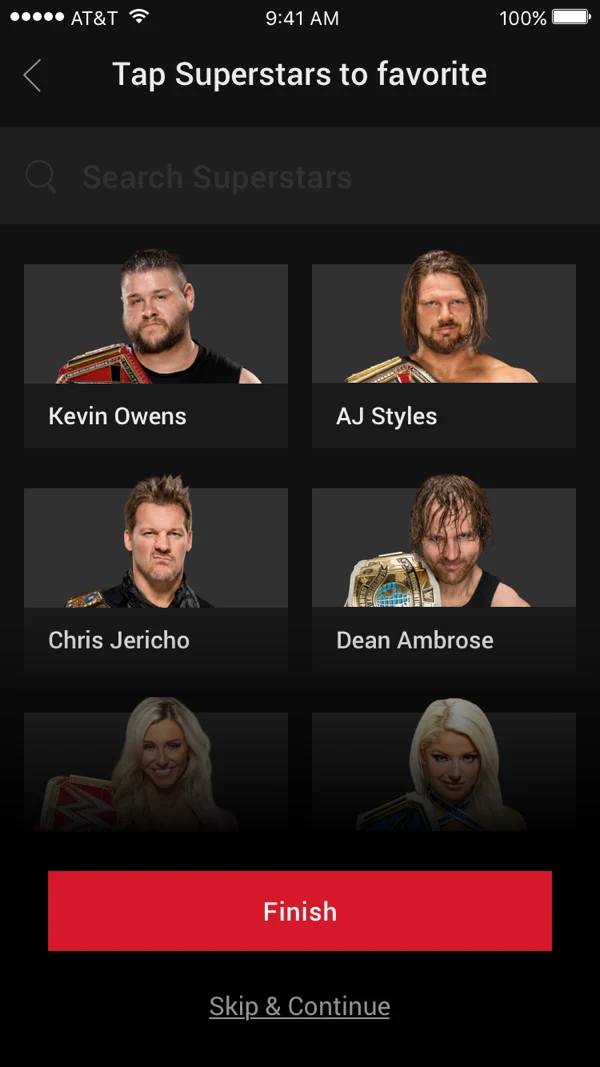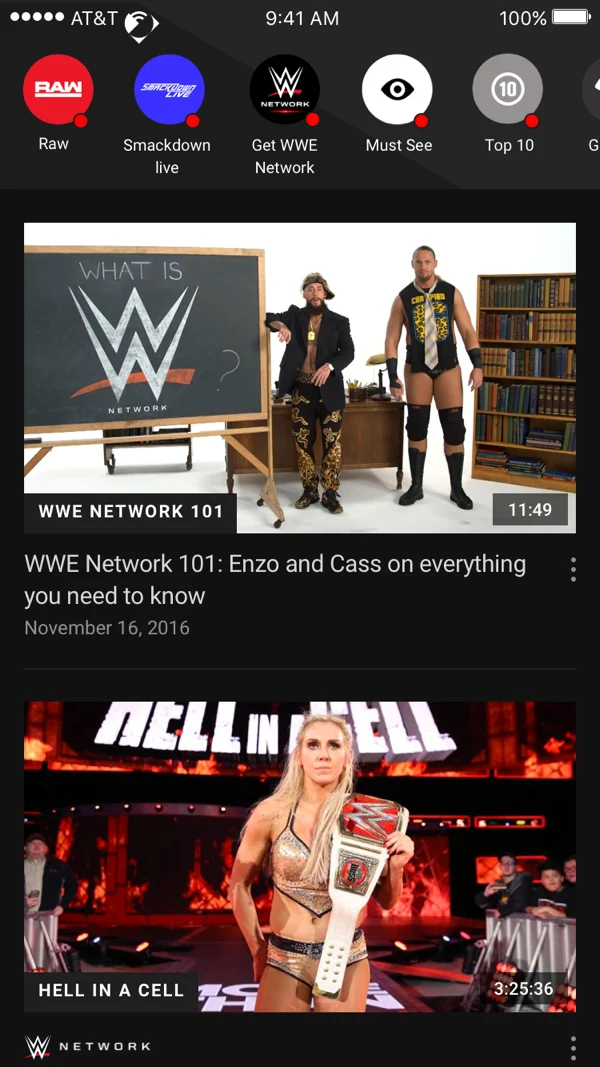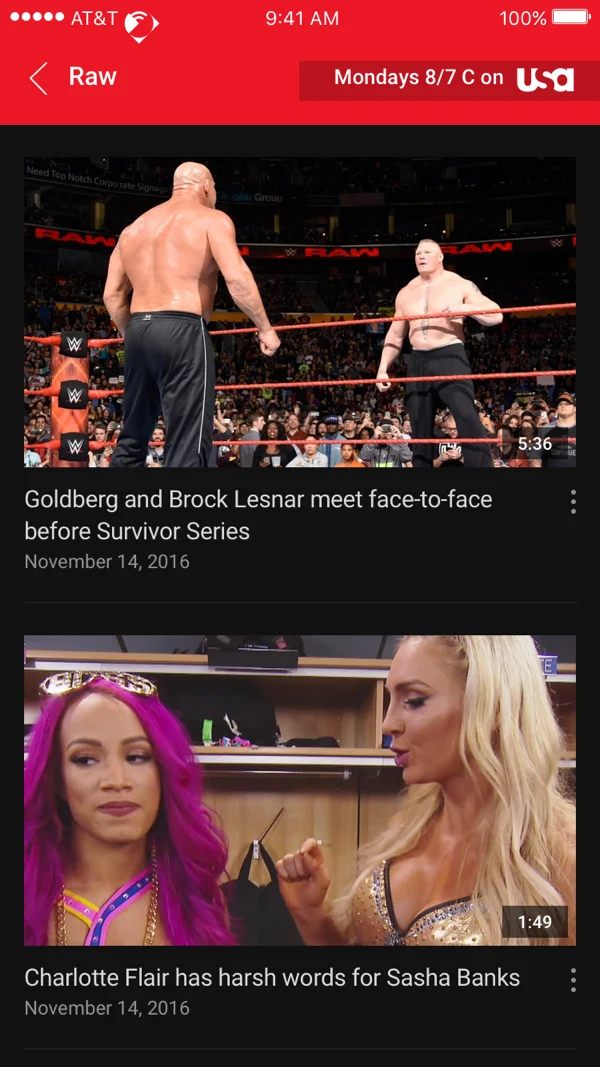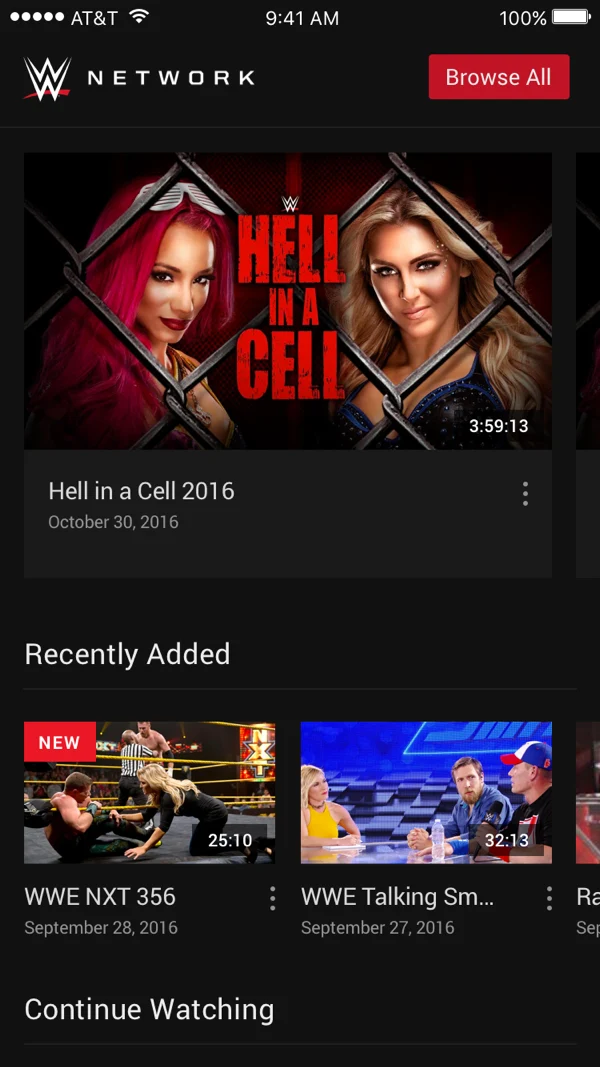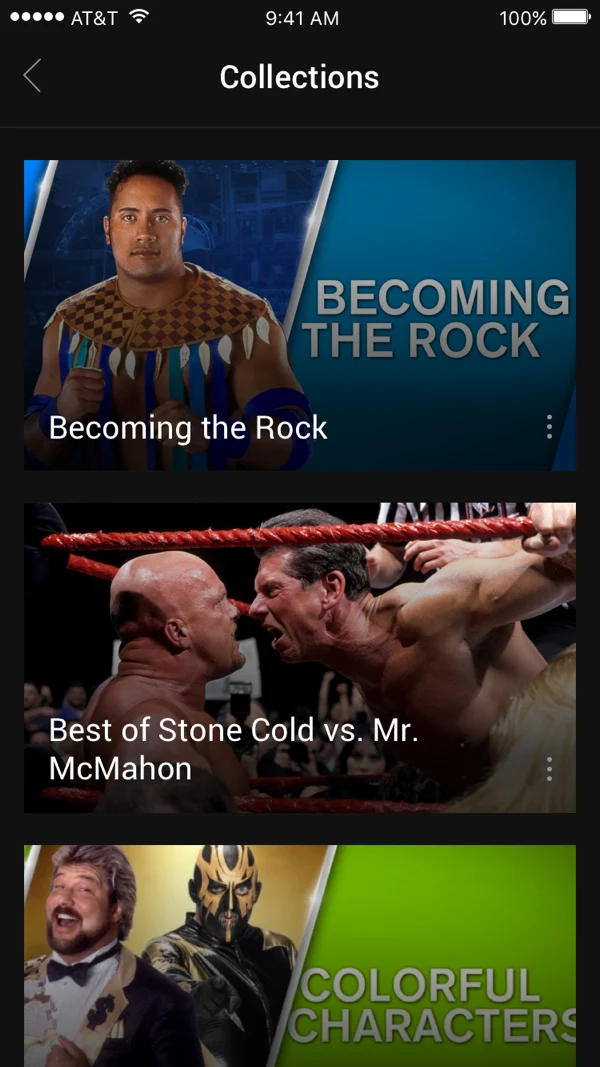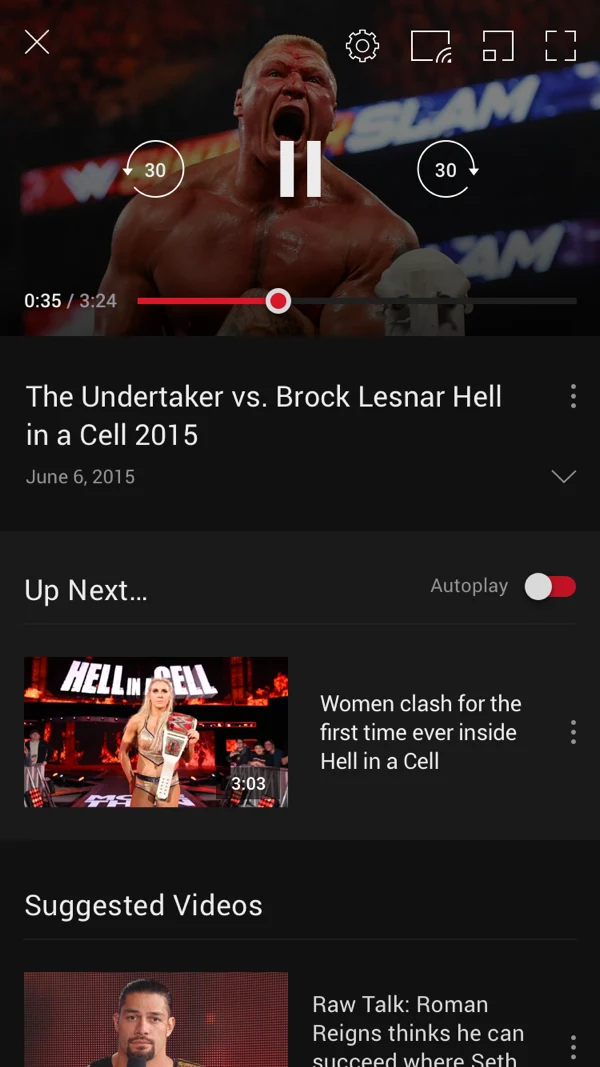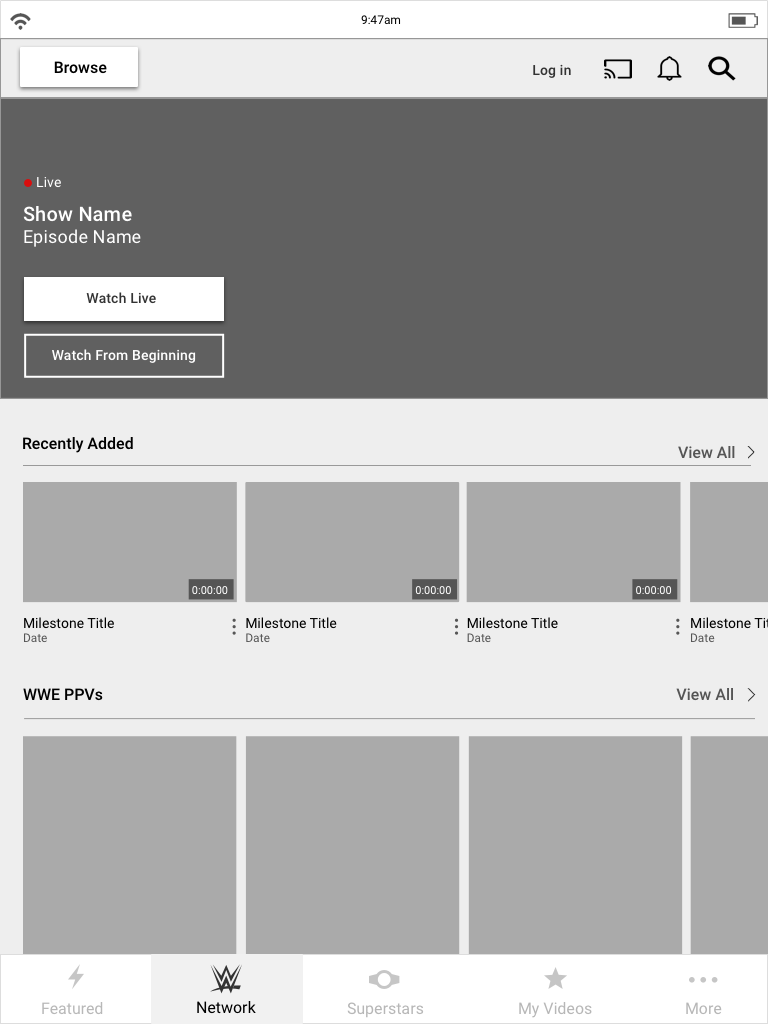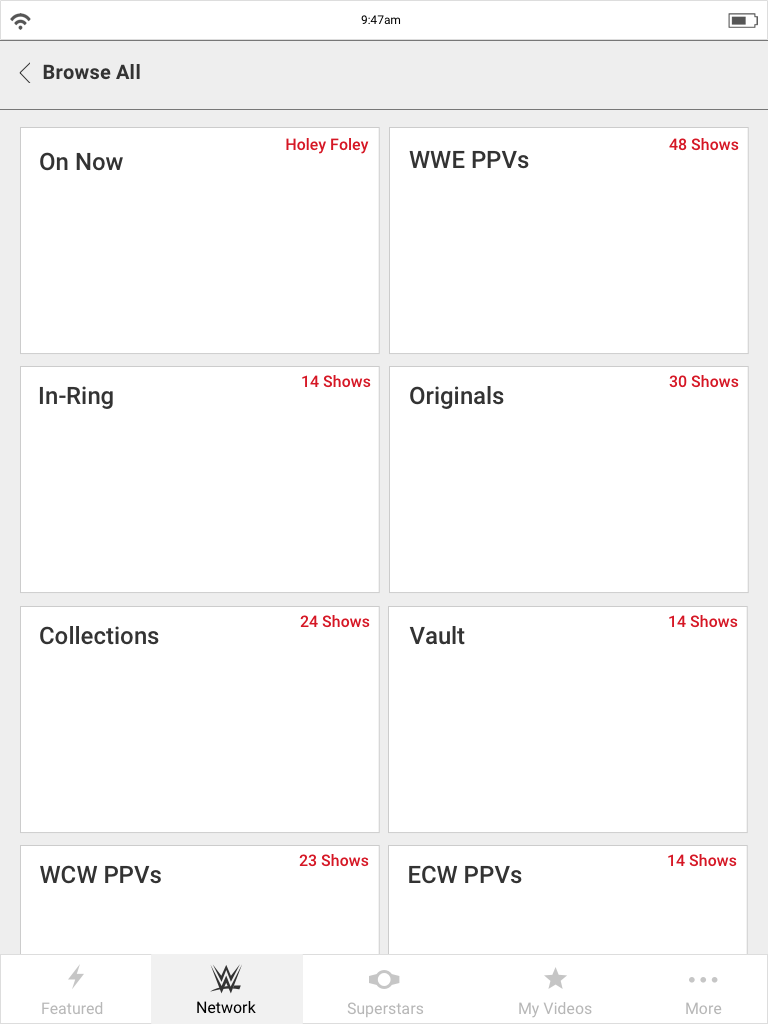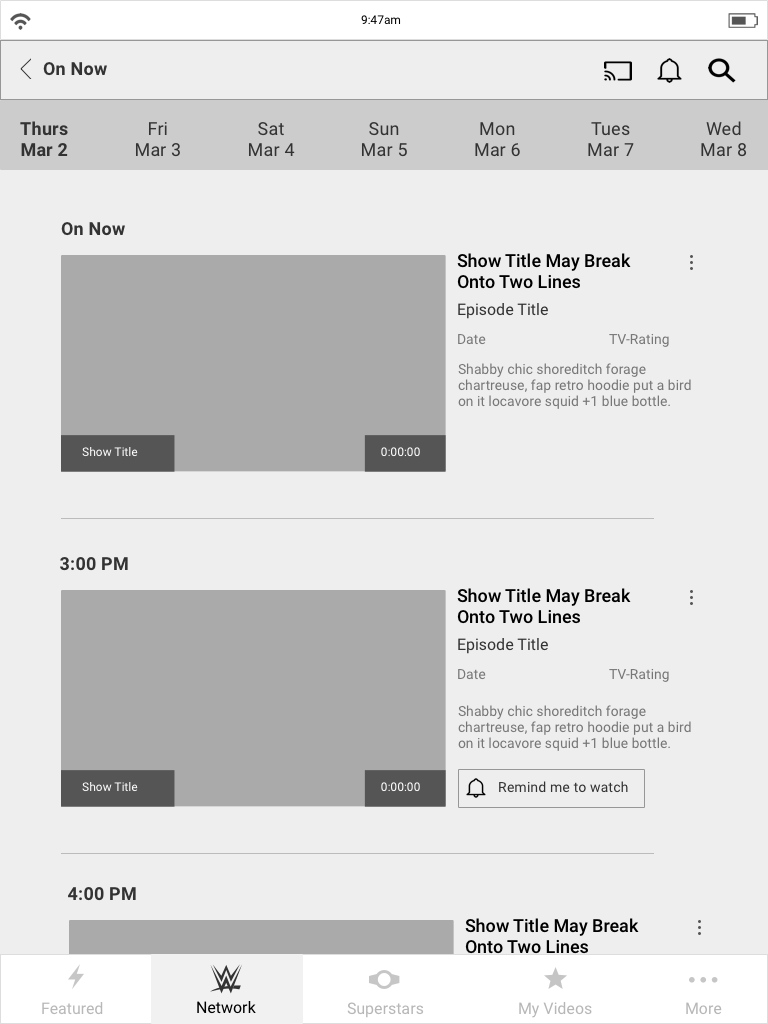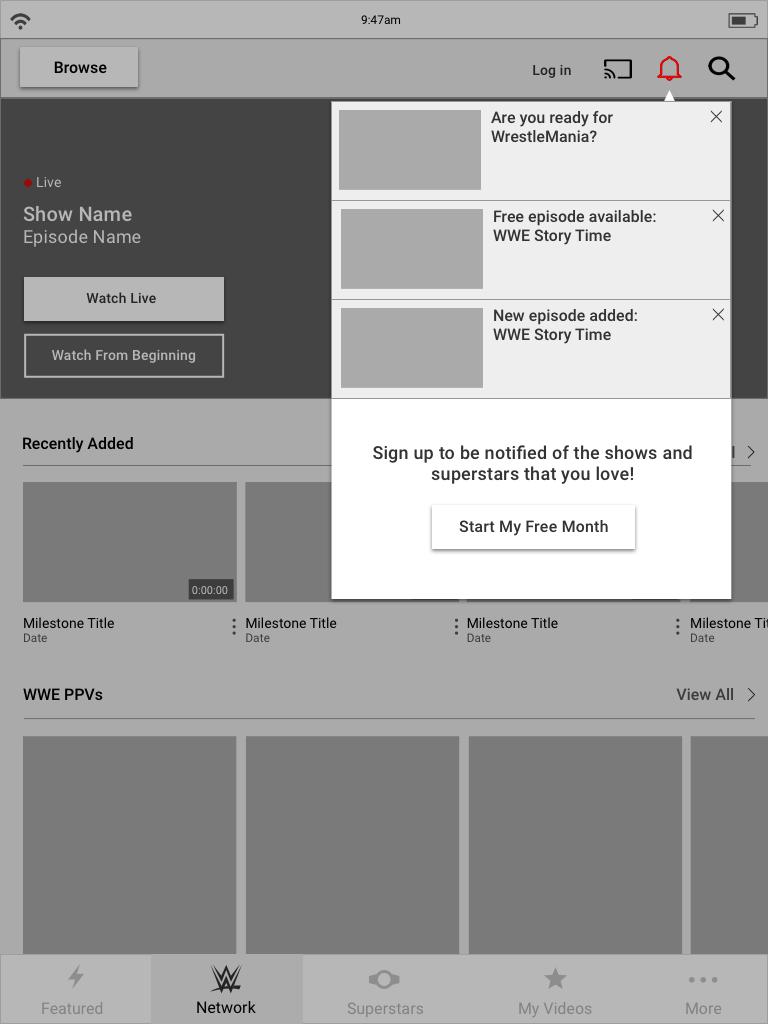 In parallel to the re-design of the Network, I helped improve the existing Network experience. Across Web, Mobile, Apple TV, Roku, Playstation, Xbox and more, I audited the user experience and interface of the Network to identify opportunities to improve usability and accessibility and to add more delight. This resulted in:
An enhanced onboarding experience
A Chromecast integration. Improved navigation
A more user-friendly unsubscribe flow
Deep-linking so users could jump directly into live or new programs
Improved Network landing page using gradual engagement
Visual design enhancements that retained the WWE personality but made the experience more accessible.